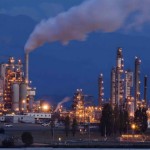 DeLauter takes an innovative problem-solving approach to make sure the facility we are building accommodates an efficient workflow for very specialized task sequences. We maintain meticulously clean job sites and seamlessly interface with the end user. Particular attention is paid to the process of highly controlled manufacturing, research and laboratory environments.
DeLauter provides reliable energy construction solutions for power generation or combined heat and power sources. We are always on-call to help our clients
keep up with the all the changes that can happen in a fast-paced project.
We will utilize our experience working in occupied spaces to ensure your existing facilities are able to operate safely and with as few interruptions as possible.